.

Fees vary, depending on length, frequency, and the kind of services, but the basic rate averages $150/hr. plus setup/research time.
astro-cocktail extra (tarot done with charts)



An initial astrological reading is $250, paid in advance, and generally lasts an hour to an hour and a half. Subsequent readings are charged @ $150/hr block, minimum $50 for a quick question. Subsequent prep or research time, ancillary reports, mailing costs are extra...travel to meet you in New York City for a consultation (which can be arranged at times) raises it to $200/hr plus travel expenses.


Although all overall readings are done primarily by John, they may also be accentuated by Susan's complimentary astrological and intuitive take (if desired), for an expanded and sometimes alternate outlook, especially on personal and family issues...

Email us to set up an appointment.

For an astrology reading, you need to tell us your full birth data: that is the 1) day, 2) month, 3) year, 4) location, and 5) exact time of your birth. If you don't remember the time, it's on your birth certificate. If you don't have a copy of your birth certificate, click here to order one.

N.B.: If you want a phone reading to be taped on cassette and sent to you afterwards, a small shipping and handling fee applies.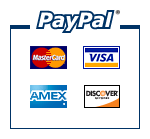 We accept money orders sent and cleared ahead of time, but even better, we take PayPal! That way you can just put it on your credit card...
Disclaimer: OK, we are required to say this. Astrological consultations are for entertainment only. They are not a substitute for advice from legal, financial, or health professionals.